Integrated Digital Marketing
Kick-start your journey to become a Certified Integrated Digital Marketer. Gain practical expertise to make you ready for a career or further advanced learning in Digital Marketing.
WHAT YOU WILL LEARN (and so much more...)

If you want to be successful, make money, multiply your income and increase sales online today, you MUST have strong Digital Marketing Skills as internet business have never been more competitive. Our detailed Integrated Digital Marketing program and experienced coach will mentor you to achieve your business or career goals.
In this extensive, complete and comprehensive Integrated Digital Marketing program, you will learn concepts, tools, techniques and methodologies used to plan, build and implement a full-fledged digital marketing strategy and how to take advantage of the growth opportunities that exist in a marketing and sales funnel to drive maximum return-on-investment for your digital marketing campaigns.
We will explore all the main forms of digital marketing including Search Engine Optimization, Pay-per-Click Advertising, Social Media Marketing, Content Marketing, Email Marketing, Affiliate Marketing and Marketing Analytics. We will also look into Informational Website Creation & Blogging.
This program embodies a dynamic project based curricula that adds new and updated sections regularly as the technology landscape changes. We know that keeping up with the pace can be challenging, that's why we provide you multiple avenues to connect with your instructor to get personalized help and support throughout the program.
At the end of this program, when you understand how integrated digital marketing works, you will be able to launch your first digital marketing campaign. You can use the digital skill you learn from this program to promote your business, get a job as a digital marketer, join a marketing team or freelance your skill set in global job marketplaces and be valuable from day one.
Students that successfully complete this program will get a verified certificate of completion that has a strong emphasis on applied learning. This program include a series of hands-on projects that will give you practical skills in Digital Marketing with applicability to real jobs, including:
Tools: Google Analytics, Google Keyword Planner, SEMrush, Canva, Mailchmp.
Projects: Building a blog website, Developing a digital marketing strategy.

The IDM program is just different, learning digital marketing in Smartecniqs was immersive and included all the major fields of digital marketing essential for creating, managing and analyzing a digital marketing campaign. Now I can create a website and run targeted ads for my business.

I was skeptical at first about enrolling for this program. But I'm glad I did, because it has helped me to gain the confidence I needed to take on a marketing role in my organization. Now, I can implement marketing campaigns and use the reporting metrics to gain insights into where and what to concentrate our promotional budgets on.

Great instructors, fun and professional, more interesting moments than dull moments. The way this Integrated Digital Marketing program content was structured is just superb. Each program section built on the next and takes you from basic to advance level in a very comprehensive way. The classroom setting was also nice.
How The Integrated Digital Marketing Program Works
Build the Skills You Need to Get Job Ready
If you want to start a new career, or change your current one, Professional Certificates will boost your confidence and help you become job ready. After this program you can continue to learn at your own pace with the program materials/resources, whenever and wherever it's most convenient for you. Enroll now to explore new career opportunities. You can start the program with an installment payment.
This program will allow you engage in practical and experiential application of your skills with hands-on projects during which you'll build a portfolio that presents your job readiness to potential employers or clients. Before you can earn your certificate, you'll need to successfully finish your projects.
When you complete all the sections in the program, you will earn a shareable Certificate which you can distribute amongst your professional network. You will also get access to career support resources to help you launch your new career. The knowledge you gain plus your certificate can help you prepare for even more advanced certification exams.
This Program is for you if you want to (are):
Start a new career
Digital Marketing has always been and still is a big job creator globally. This program will set the center stage for acquiring skills you need for your next career push.
Up-skill Yourself
This program is constantly evolving with the latest advancement in the world of marketing. So we base our curriculum on advanced learning that keeps your skill set up-to-date.
Secure a well paying job
The average monthly salary of a Digital Marketer is $4,556/month and projections show that the global Digital marketing sector will grow to US$786.2 Billion by the year 2026.
Expose to new opportunities
Digital Marketing market size is not yet saturated. Skills projected to be in demand would be in Content, Facebook and Marketing automation, and related areas.
Become a creator
You can decide to narrow down your Digital Marketing specialty to specific industry verticals and create specialized marketing solutions for that unique market.
A graduate or Non-graduate
Having a prior educational background is not a requirement to learn and gain the skill of digital marketing. So anyone with the desire to learn this skill can enroll.
Why You Should Enroll For This Program
The Integrated Digital Marketing program is divided into sections, modularized and arranged in a sequential manner to allow for easy assimilation.
Integrated Digital Marketing Fundamentals
Ray Tomlinson sent the first email in 1971. Nonetheless, 1990 is said to be the beginning of Digital Marketing because it became more noticeable at this time period and this was when the Archie search engine was created as an index for FTP sites.
In this module we will take you through the foundational principles behind promoting anything online and the transformational effect of applying digital concepts across marketing functions for any business or entity.
The first stage of marketing is identifying who the target audience is before moving on to competition research. We will teach you how to create different types of buyer persona using a proven customer avatar copywriting framework and how to map  out customer journey amongst many other interesting areas that will be covered.
More importantly in this section we will dive into empathetic marketing to make you comprehend the psychological and emotional motive behind a purchase and how you can use this knowledge to enhance digital marketing campaigns. You will also learn the role of credibility in marketing and various ways you can use this to your advantage.
Introduction to Website Creation
A website is a collection of web pages and related content that is identified by a common domain name and published on at least one web server.
In order to engage digital marketing fully, you need a space on the internet where you can publish contents and send people to. A website or publishing platform enables you to do this. We recommend organising and hosting your marketing contents on your website. So we will take you through the entire process of creating an informational website using a CMS. You will also learn the best marketing techniques to promote your website, monetize and rank it on search engines.
In this section you will learn to: 
Find and register a domain name
Choose the best web hosting
Install a CMS
Setup and configure a template for your website
Create pages for your website inside the CMS
Expand functionalities of your website
Building different type of website based on use case with a CMS
And so much more…
Search Engine Optimization (SEO)
This section will take you through the technicalities of using SEO to attract the right customers at the right time. You will learn how to develop and implement an SEO strategy that will drastically position any website at the top of search results on major search engine like Google.
You'll learn the theory behind Google search and other search engine algorithms including many other aspects of SEO such as:
Online content development
On-page and off-page optimization
Optimizing for local and international audiences
Conducting search-focused website audits
Aligning SEO with overall business strategies
Competitive analysis on a webpage
And so much more…
Content Marketing & Blogging (SEO - Contd.)
Content is the lifeblood of all digital marketing strategy, Content is the air the internet breathes, Content is the currency the internet spends. The core purpose of the internet is to generate, circulate, and document valuable contents for a unique target audience to engage with. 
In this section you will learn how to create valuable and SEO optimized contents that will generate website traffic, drive brand awareness, increase leads and double any website conversion rate. Accordingly in this section you will learn:
Strategic content distribution
SEO blogging
Influencer relationships & content analysis
Keyword and content optimization
And so much more…
Search Engine Marketing (SEM)
This section will teach you to become a pay per click (PPC) master. You will learn how to plan and run pay per click advertising campaigns that will accurately target audience in search results and wherever they are on the web.
By the end of this section you will not only be versatile with planning industry standard Google ads campaign but will also be able to properly manage the campaigns through processes that include:
Keyword analysis and grouping
Campaign outlining and identification of efficient ad groups
Budget management and circulation through AdWords bidding
Text and display ad production with optimization
Campaign tracking and analysis
And so much more…
Social Media and Community Management
Everyday millions of brands rely on social media to contribute to their marketing and sales cycles. This makes social media community management one of the most important marketing activities for forward thinking brands. This section will teach you the major distinguishing factors between social media marketing and social community management.
In this section, you will learn how to professionally propagate official communications of a brand via rapidly growing social networks, the tips and tricks to grow a large community of people interested in a brand, build, sustain relationships with them and nurture them till they become paying customers. Accordingly in this section you will learn how to build a community management strategy that is centered around:
Business acquisition model (prospects)
Social customer care
Crisis management
Audience retention
Brand advocacy
And so much more…
Learn how to reach new audience and re-engage existing customers using social advertising. This module will teach you how to plan, implement and manage productive online social advertising campaigns on platforms such as Facebook, Instagram, Twitter and Linkedin.
We will take you through the process of setting up advertising campaigns on each platform and explore every part of their campaign dashboards. We will identify what metrics to keep track of and optimize so that your ads converts with optimal ROI.
Accordingly in this section, we will cover areas that include but not limited to:
Social network analysis and selection
Customer persona for ads targeting
Audience targeting and segmentation
Ads creatives
A/B testing
Ads monitoring & performance optimization
Conversion tracking and reporting
And so much more…
Email Marketing and Lead Generation
The Email Marketing and Lead Generation section will present you with the fundamental concepts of email marketing and allow you gain the knowledge and skills needed to develop very effective email campaigns. Email marketing is one of the most effective form of marketing therefore this program will teach you how to think like an emaill marketer as well as reveal how much importance you need to attach to growing a subscriber list while you focus on list growth and quality as key metrics for the success of your email marketing campaigns.
Accordingly in this section, you will learn how to:
Monetize any email list
Increasing engagement with your subscribers
Data protection
Email design and content management
Email marketing automation and CRM for maximum efficiency
Email delivery and reporting.
And so much more…
Reporting Tools, Web and Marketing Analytics
This section will teach you how to track and measure key performance indicators and important metrics that determines the success of any marketing campaign. This module will not just teach you how to use tools like Google Analytics to uncover marketing data but also show you exactly how to analyze and utilize the tracked data to make better decision to improve your digital marketing campaigns. And that's not all, you will also learn how to create / generate standard and insightful marketing reports from the tracked and analyzed data.
Accordingly in this section, you will learn how to:
Identify all the important digital marketing metrics that you should be tracking
Unleash the full potential of Google Analytics to improve marketing campaigns
Track vital web signals to better understand site visitor characteristics and behavior
Generate reports from analytics data
And so much more…
Integrated Digital Marketing Strategy and Planning
This section will focus on teaching you the art of thinking like a digital marketer so that you can in genuinely develop effective marketing strategies. You will learn the principles of marketing with a creative strategy to find, reach and engage target audience. We will touch on all the cornerstones of digital strategy while exploring the complexities involved in planning, buying and executing a marketing campaign that integrates both traditional and digital methods from buyer personas to explosive growth hacking.
Accordingly in this section, you will learn to:
Explore the marketing landscape and analyze your results
Map out your strategy
Define your target audience
Choose your channels and tactics
And so much more…
Professional Portfolio Building
A professional portfolio provides companies and employers more information and unique examples of your work. With a remarkable portfolio you can capture the interest of employers which should be your goal when applying to jobs.
In this section you will choose from a list of verified high quality projects that you will work on as your final assessment for the program. Necessary support and guidance will be provided to you by your instructors.
The section will expose you to a number of training on CV development, LinkedIn best practices, job interview readiness and cover letter writing to access high paying Integrated Digital Marketing jobs.
You will learn how to utilize Linkedin as a tool for efficient job search.  In 2022 over 87% of recruiters regularly use Linkedin to fill highly skilled roles in small to large companies. As at 2021 there are more than 14 million open positions on Linkedin Jobs and as many as 50 thousand remote jobs available in the US alone.
At the end of this section, you will be better positioned to find quality employment. Our training and strategic partnerships allows graduate students access to direct information on job vacancy, opportunities, and adequate placement for internship and full-time roles.
This is for those that don't want to join the employee treadmill. In this section we will teach you how to freelance your hard-earned skills/expertise. Trends show that companies continually make efforts to reduce their costly, benefit-heavy workforce, as they're increasingly turning to outside freelance help.
With your expertise in the area of Integrated Digital Marketing, there's a good chance you can parlay it into a freelance career by sharing your knowledge and skills with a variety of clients on global remote job marketplaces.
We adopt an instructor-led, student-centered and project based learning approach to teach our programs in physical and online classes. This methodology encourages interactive engagements while applying gained skills to solve real-life business problems.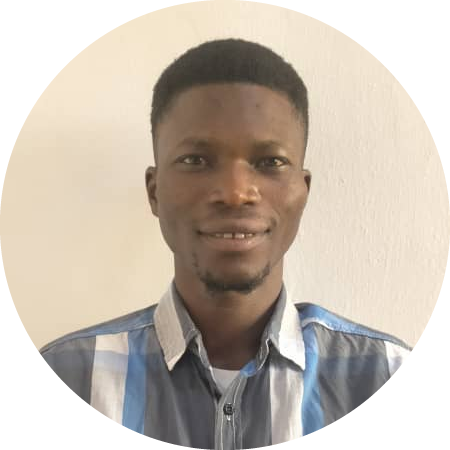 Seasoned data scientist with expertise in machine learning and chatbot development.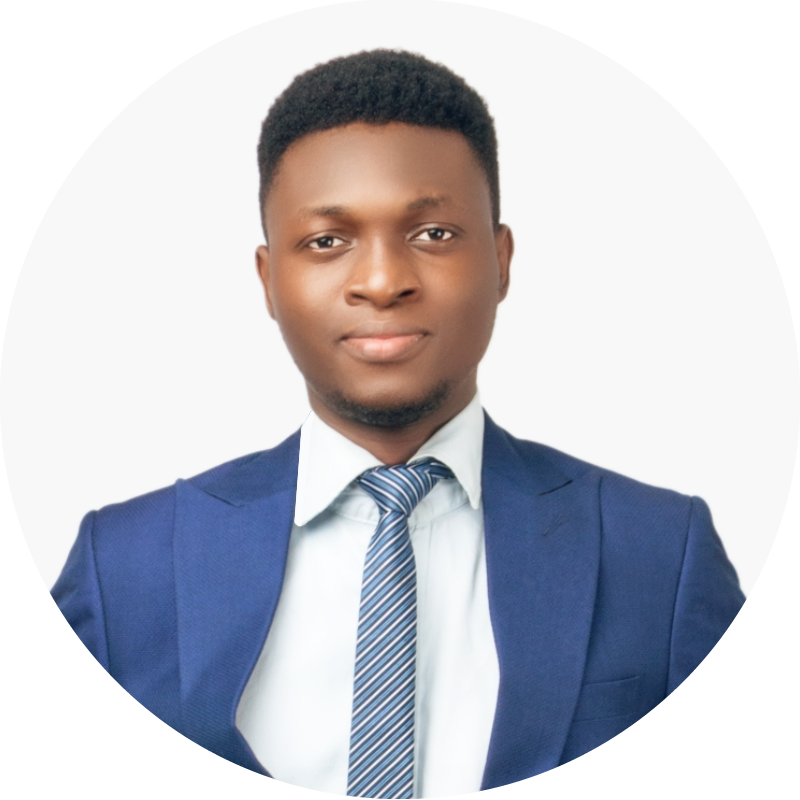 Harvard certified web developer with expertise in python programming and data science.
Invest a one-time ₦150k to learn a high income skill
The value you get from learning this high income skill is worth ten thousand-times more than the amount you pay to enroll in this program.
Apply to top tech firms or become a freelancer
Work remotely & become highly valuable to companies all over the world looking to increase the ROI of their marketing campaigns.
Earn as much as ₦213k - ₦615k per month
As of Jan 1, 2022, the average monthly pay for a Digital Marketer in the United States is $5,250 a month. In Nigeria it's between ₦209k to ₦684k.
Stop Waiting. Start Learning.
Installment payments available
Verified Certificate of Completion
You can share your Certificate online and offline.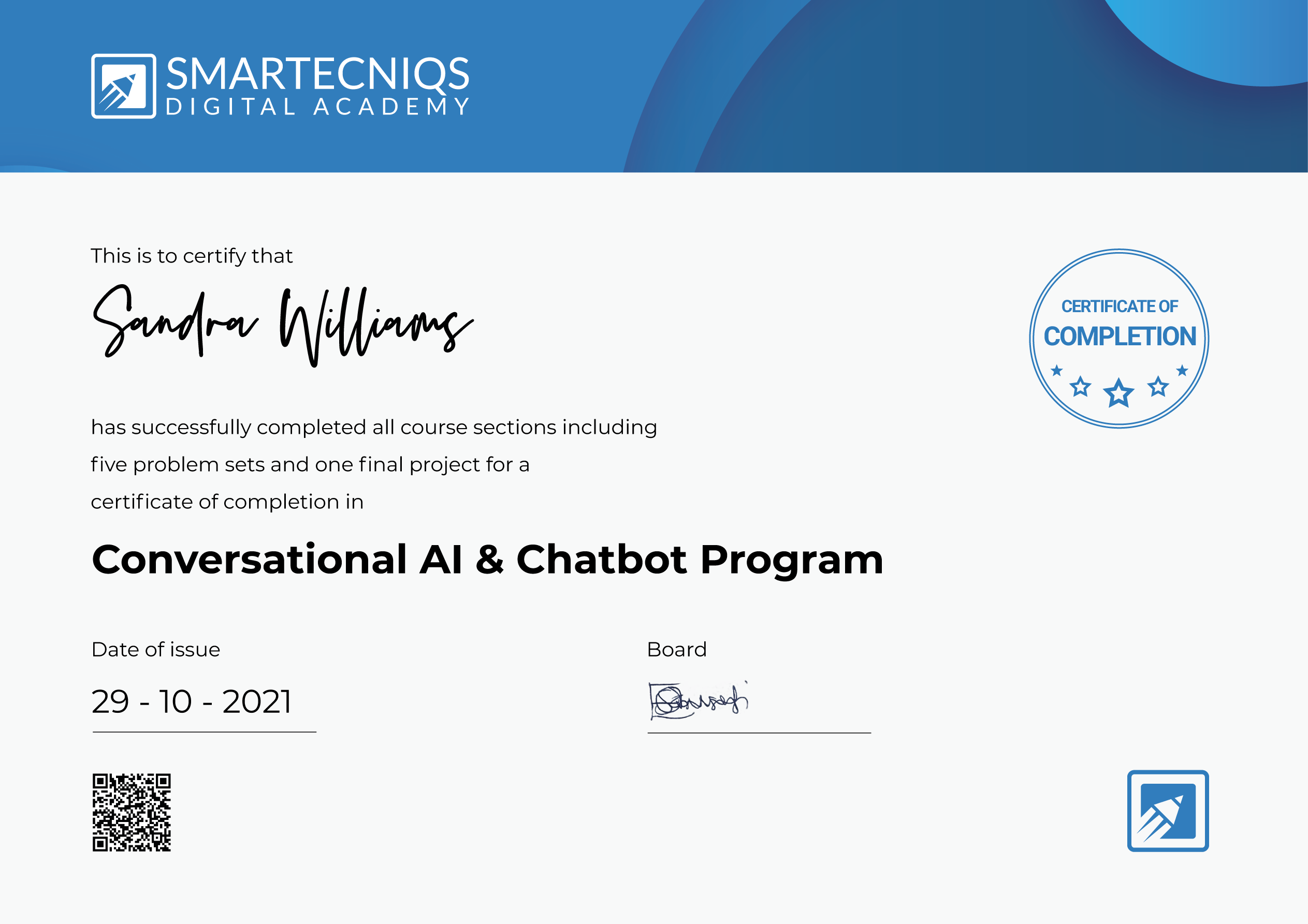 Take The Bold Step Towards Achieving Your Goal
Only few students can be admitted for each program session. The first set of successfully registered students will be screened before being allowed into the program.
ENROLL FOR THE INTEGRATED DIGITAL MARKETING PROGRAM
Early Bird Fee (₦250,000 ₦150,000) Ends In:

Frequently Asked Questions
You can find answers to common concerns, questions and objections that you may have about the Integrated Digital Marketing Program. If you did not find answers to your questions, you may
book a call
.
This course is created for trainees that wants to develop fundamental skills in Digital Marketing. No prior background in marketing or digital technology is required.
Application of Integrated Digital Marketing is relevant to almost all industry verticals. Some examples of careers in Digital Marketing include:
Digital Marketing Managers & Directors
Digital Marketing Executive
Digital Business Analyst
Email Marketing Specialist
SEO/SEM Specialists
Content Managers & Strategists
Social Media Manager
The Program consists of 13 sections. Suggested time to complete all sections is 6 – 8 weeks. With classes running 3 days a week and going at a pace of 9 hrs/wk (3 hours each class). If you follow recommended timeline, it would take approximately 2 months to complete the entire program.
You will be able to fully plan and develop a robust integrated digital marketing strategy among many other things. In this program, students will develop fundamental integrated digital marketing skills to prepare them for a career or advanced learning that involves more complex topics in digital marketing.
Yes you can make lots of money by arming yourself with the skill of digital marketing. You could start a side-business from your room by rendering digital marketing services to small and large businesses. Anyone can take this course and start making money by implement the methods taught in this program.